When there is Love at Sea, can a pretend romance turn into something more? When Adrienne Hart finds herself the only uncoupled member of her friends on a love cruise, finding a fake boyfriend is the answer to her current dilemma. In a similar situation, Aris McElfry thinks agreeing to be a gorgeous woman's fake fiance will either be a genius move or a total ship show. Fans of romantic comedies will adore TOTAL SHIP SHOW by Susan Renee, a sexy fake relationship romance.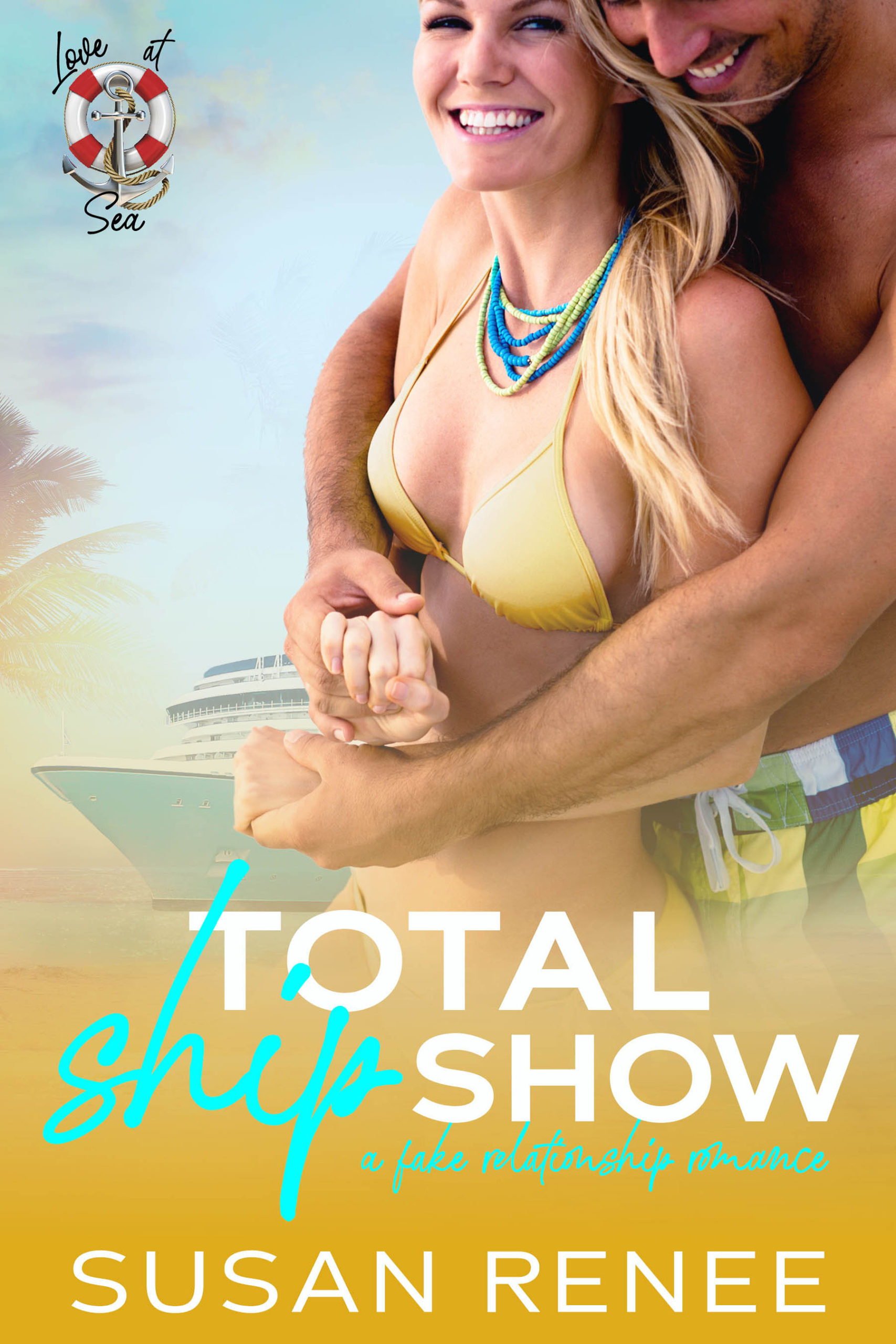 Genres: Contemporary Romance
Tropes: Fake Relationship Romance, Romantic Comed
My old college friends decided we need to take a group cruise, significant others included. 
There's just one small hiccup…I'm woefully single.
I ask a friend to come with me to pose as my boyfriend, but he backs out on me at the last minute. What's a girl to do on a cruise as a single person?
No way am I spending the week with my friends as the only single in the group. I've got to find myself a hot, fake boyfriend, or better yet, a fake fiancé for the week. It can't be that hard. There have to be plenty of single men on the ship. One of them is bound to say yes. I'll just board the ship as early as possible and hope I bump into someone worthy.
Okay, yeah. This could work. It'll either be a genius move…
Total Ship Show is a fake romance rom-com, part of the Love at Sea multi-author series. Get ready to set sail through the Caribbean on Festival Cruises' most alluring voyage with eight of your favorite authors - happily ever after guaranteed!
Experience everything the Love at Sea series has to offer. From speed dating to masquerades, guests are sure to enjoy the hot days and steamy nights. Explore hidden waterfalls, swim with dolphins, and watch as eight couples find their forever on the open ocean.