When there is Love at Sea, can they overcome their secrets and have a future together? Sebastian Greer isn't on this cruise for fun and games, he's here to catch a cheater. However, the more time he spends with his target, Zoey Anderson, he unexpectedly catches feelings for her but when the truth is revealed, he can't get off of the ship fast enough. Fans of forbidden romances will enjoy SICK OF THIS SHIP by Mari Sol, a sexy enemies to lovers romance.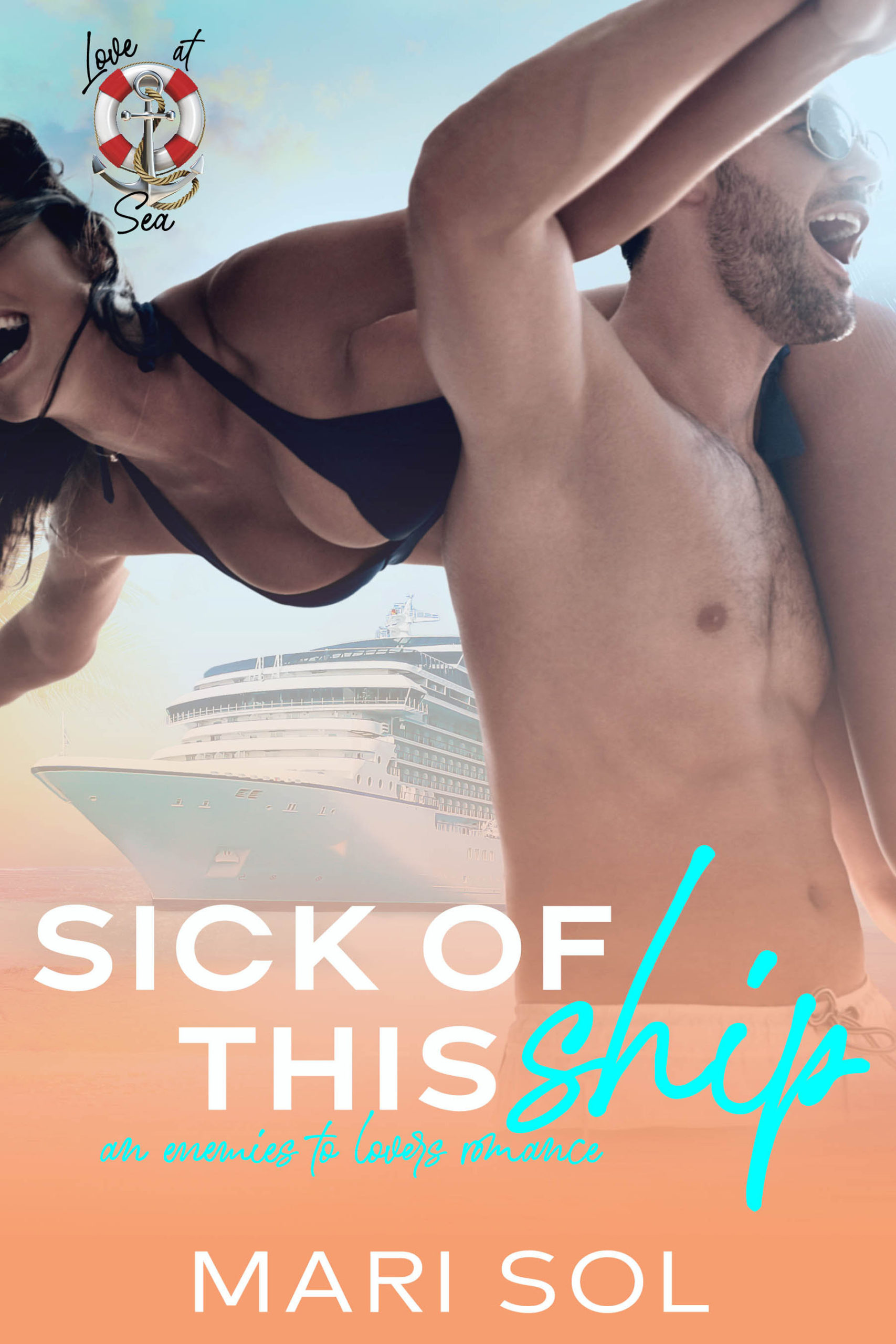 Genres: Contemporary Romance
Tropes: Enemies to Lovers Romance, Forbidden Romance, Secret Identities Romance, Slow Burn Romance, Sister Swap
I would do anything for my sister. That includes pretending to be her on a cruise so she can stay behind and spy on her cheating husband. 
My job? Take over her Instagram and enjoy myself. 
But my tropical holiday becomes anything but relaxing, once I meet Sebastian Greer. Pain in the ass extraordinaire. A desperate man who can only be looking for one thing - to hook up with all the single women he can find on the ship.
Unfortunately, Sebastian seems to be everywhere I go. And the thing is, the more I run into him, the more I realize that maybe I was wrong about him after all. 
Seducing a beautiful woman on a cruise? Sounds like a dream come true, right?
I'm not here to fall in love or even hook up. I'm here to catch a cheater. 
That's right, my boss thinks his wife is unfaithful, and it's my job to prove it. 
There's just one problem…the more I get to know my target, the harder I find it to fight these unexpected feelings for her. 
When she confesses that she's not who I think she is, I'm pissed - even though I've been lying to her too.
With tensions flying high, we're both sick of this ship. The end of the cruise can't come soon enough. But after we disembark, no matter how much I want to forget her, I can't. The question remains: could we overcome our secrets and have a future together, or did our ship already sink?
Sick of This Ship is an enemies-to-lovers romance, part of the Love at Sea multi-author series. Get ready to set sail through the Caribbean on Festival Cruises' most alluring voyage with eight of your favorite authors - happily ever after guaranteed!
Experience everything the Love at Sea series has to offer. From speed dating to masquerades, guests are sure to enjoy the hot days and steamy nights. Explore hidden waterfalls, swim with dolphins, and watch as eight couples find their forever on the open ocean.